Featured Events
Red and White Week wouldn't be Red and White Week without these unmissable homecoming events. See what's in store and join the fun.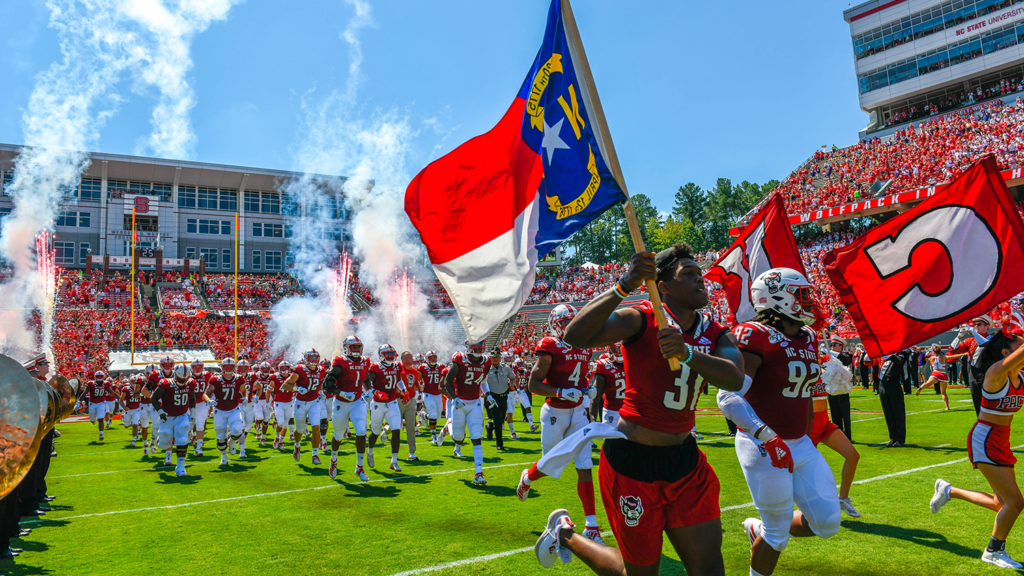 Red and White Week Student Kickoff
When: Oct. 23 at 10 a.m.
Where: Stafford Commons
NC State students and friends gather together to kick off Red and White Week with an event in front of Reynolds Coliseum. It's also the first chance to snag a Red and White Week T-shirt, along with other free swag.
Chancellor's Fall Address
When: Oct. 23 at 1 p.m.
Where: Stewart Theater, Talley Student Union
Each year, Chancellor Randy Woodson reflects on the past 12 months and shares NC State's bold plans for the future in his annual fall address. You can attend the address in person — or stream it online.
Pack Appreciation Day
When: Oct. 25 from 10 a.m. to 1 p.m.
Where: Stafford Commons, the Corner at Centennial Campus and Green Commons at College of Veterinary Medicine
Pack Appreciation Day is a chance for students to tell donors who support NC State's programs, facilities, research, experiences and scholarships just how much they are appreciated. Participants receive spirit wear and refreshments and are eligible for Homecoming Spirit Competition points and Student Wolfpack Club minutes.
Red and White Fest: An Employee Celebration
When: Oct. 27 from 11 a.m. to 2 p.m.
Where: Miller Fields
Put on your NC State gear and bring your Pack spirit to Miller Fields for Red and White Fest: An Employee Celebration. This celebration of the NC State community and Wolfpack pride will feature food, games, music and team competitions. Come engage with NC State partners, connect with colleagues and celebrate our Wolfpack.
Wear Red, Get Fed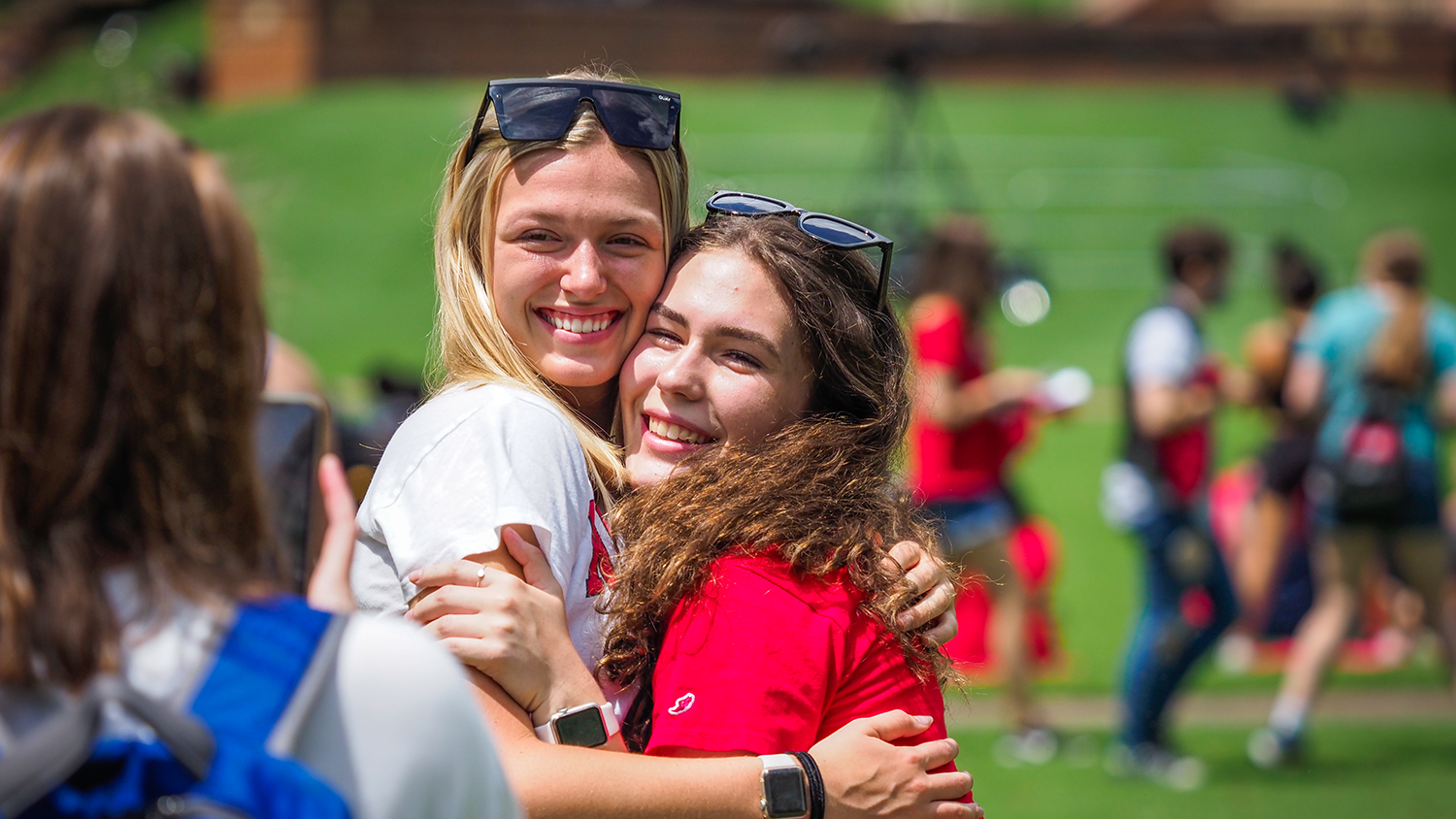 Wear Red Wednesday
When: Oct. 25
Where: Anywhere you are
No matter where you are, you can be a part of our Red and White Week celebrations. Join us for Wear Red Wednesday and show your Pack pride. Connect with the NC State community by snapping a selfie in your Wolfpack red and tagging NC State on Twitter and Instagram with the hashtag #NCStateRedWhite.
Friday Night Floats
When: Oct. 27 at 6 p.m.
Where: North Hall parking lot
Wolfpackers line the streets each year for an interactive parade to cheer on our team before the homecoming football game. You'll find food trucks, stationary floats and activities provided by the University Activities Board.
BASFest
When: Oct. 28
Where: PNC Arena West Terrace
Presented by the Black Alumni Society, BASFest is a reunion celebration featuring music, games and fellowship. (Keep an eye out for the full list of events held by the Black Alumni Society throughout Red and White Week, too.)
Homecoming Game
When: Oct. 28
Where: Carter-Finley Stadium
It all leads up to the main event: the homecoming football game. Watch the NC State Wolfpack face off against Clemson — and prepare to cheer hard.